Fall Fest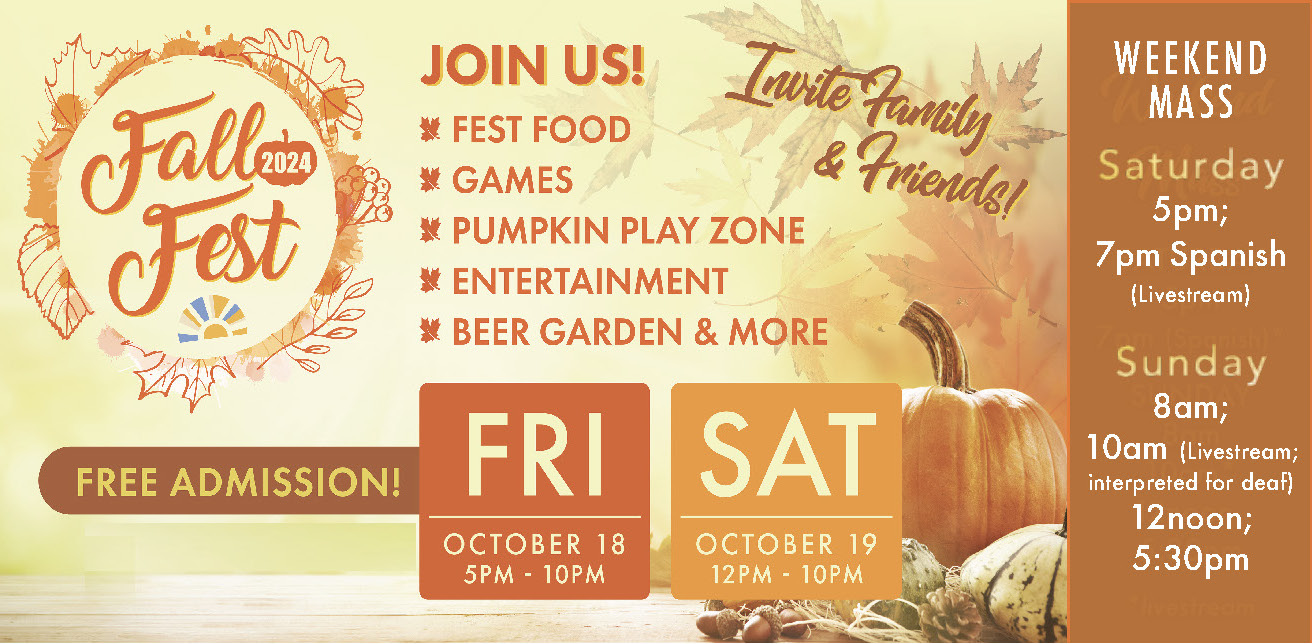 SIGN UP NOW ….
Saint Mary Magdalen's Fall Fest 2023!
After a 3-year break, we're back! Fall Fest 2023 will welcome the community to join us Friday, October 20th (5:00-10:00 PM) and Saturday October 21st (Noon - 10:00 PM).
On Sunday, October 22nd, we will invite our Parish members to a "Wrap-Up day and Volunteer Appreciation Party".
Our plans and goals for Fall Fest are to build a new festival experience from the ground up. We will feature many of the popular favorite "elements" such as food, entertainment, games and activities, hospitality and add some fun fall surprises. So, mark your calendar and get ready for something new at Saint Mary Magdalen. More in the coming days.